Renee Viellaris, The Courier-Mail
Subscriber only
A SOPHISTICATED "bludgers' club" that coaches dole ­recipients how to fight being pushed into paid work is being financially backed by Greens Senator Lee Rhiannon.
Senator Rhiannon has told The Courier-Mail she wants the Australian Unemployed Workers' Union (AUWU) membership to increase, raising questions why a parliamentarian would want more jobless Australians to rebel against their mutual obligations to taxpayers.
The union, which is not registered and does not have charity status, has 6500 members across the country, hosts a ­detailed website and a "national advocacy phone" to advise welfare recipients of their "rights" when it comes to Work for the Dole and job searching.
Articulate union president Owen Bennett advocates for the working week to be reduced to 35 hours, increasing Centrelink benefits to $517 a week and the abolition of the Work for the Dole program.
Firebrand Senator Barry O'Sullivan yesterday slammed Senator Rhiannon for bank­rolling the "bludgers' club", saying that she should be ashamed of herself for offending "fair-thinking Australians who want to support the genuinely unemployed".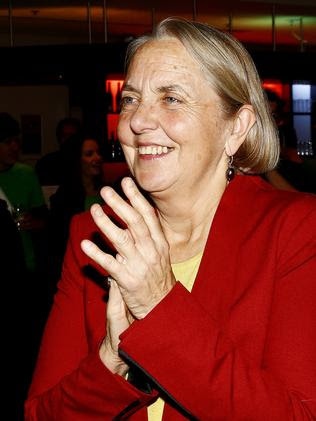 He accused Senator Rhiannon of backing the group in a bid to attract more voters to the Greens.
But Senator Rhiannon said the group provided support and believed it should attract more members.
"I donated $300 to the AUWU as I support the ­important work they do,'' Senator Rhiannon said. "Considering the high levels of mismanagement by job agencies, and the exploitation of workers when they do find a job, I hope this union gains more members and more support."
Employment Minister Michaelia Cash said that the organisation had a perverse purpose.
"Mr Bennett would better serve the unemployed if he ran an organisation that aimed to get people off welfare and into work," she said.
Mr Bennett denied the organisation distracted the jobless from looking for paid work. The website sets out what mutual obligations are fair, how to hit back at job agencies when they do not contact penalised jobseekers who fail to turn up for compulsory activities and rails against the physical danger of Work for the Dole.